$

15.00
The SCARECROW SPOOKSHOW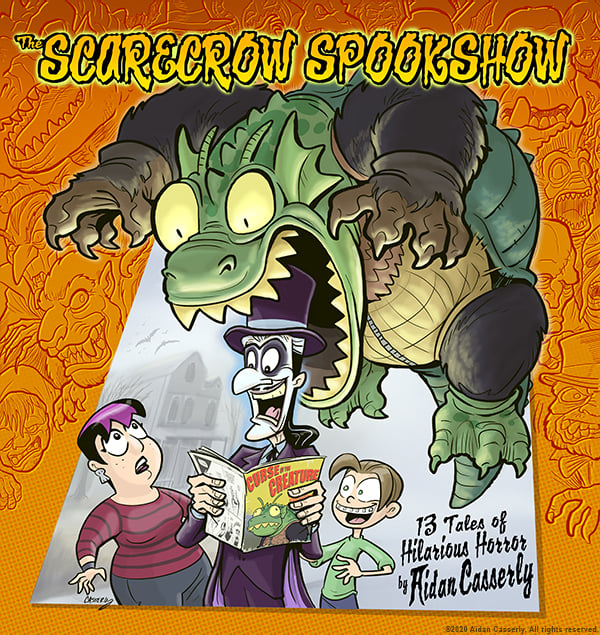 110 pages, color. Children/Young Adult graphic novel.
A local television station has been running the Scarecrow Spookshow program for the past twenty-seven years. A late-night dumping ground for terrible horror/sci-fi films, the show is hosted by Z-list actor Barron DeMonte, who has played his frightening role with gusto for decades...until the day he was fired after a ratings plunge.
Now retired, Barron still lives in a world of spooks and ghouls, silver-screen shocks that have been his act-in-trade in a lifelong career. If that wasn't enough for the eccentric old man, his two grandchildren Jiselle and Dwight have been placed in his care by their runaway parents. Barron insists that there are strange things afoot, but everyone knows there just isn't any truth to monsters, ghosts, and other bizarre terrors...right?
Collects 13 stories of ticklish terror for all ages to enjoy!
All copies are signed by the author/artist.