$

15.00
SCAPULA: The Greatest Freakshow of All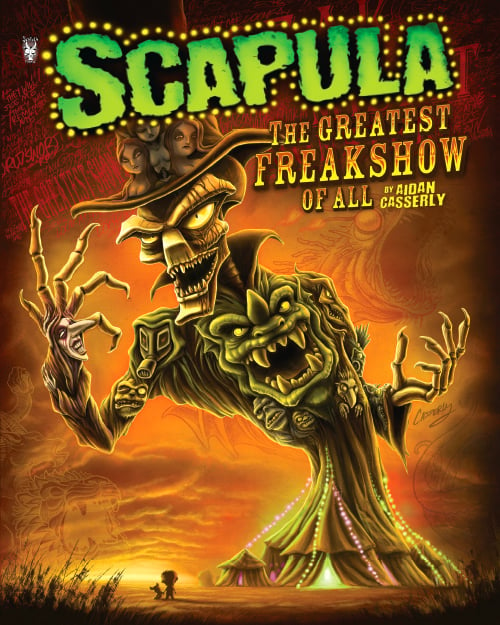 92 pages, Color


The grand finale and 15th anniversary of the SCAPULA series, this lavishly illustrated graphic novel tells the final tale of the World's Worst Villain and his monstrous gang!


After a devastating battle with a young superhero, the broken and defeated Scapula gathers the last of his creepy crew for a bizarre new scheme: a travelling circus! In this new sideshow of oddities (and familiar freaks), the Sinister Monsters must survive fierce competition, all the while Scapula is driven to the brink of madness by a mysterious obsession with black magic and a long-dead lover. Travel with him now on his darkest journey, on which there is no return…


SCAPULA: THE GREATEST FREAKSHOW OF ALL is the explosive end to the series and features the return of all of your favorite characters, along with new shocks and surprises along the way!


Signed by the author/artist and includes a sketch card.